Generate music with AI
Songburst is an AI song maker built for everyone. Make music for your online content like videos and podcasts, generate samples to use in your own mixes, or export your songs to Spotify and Apple Music.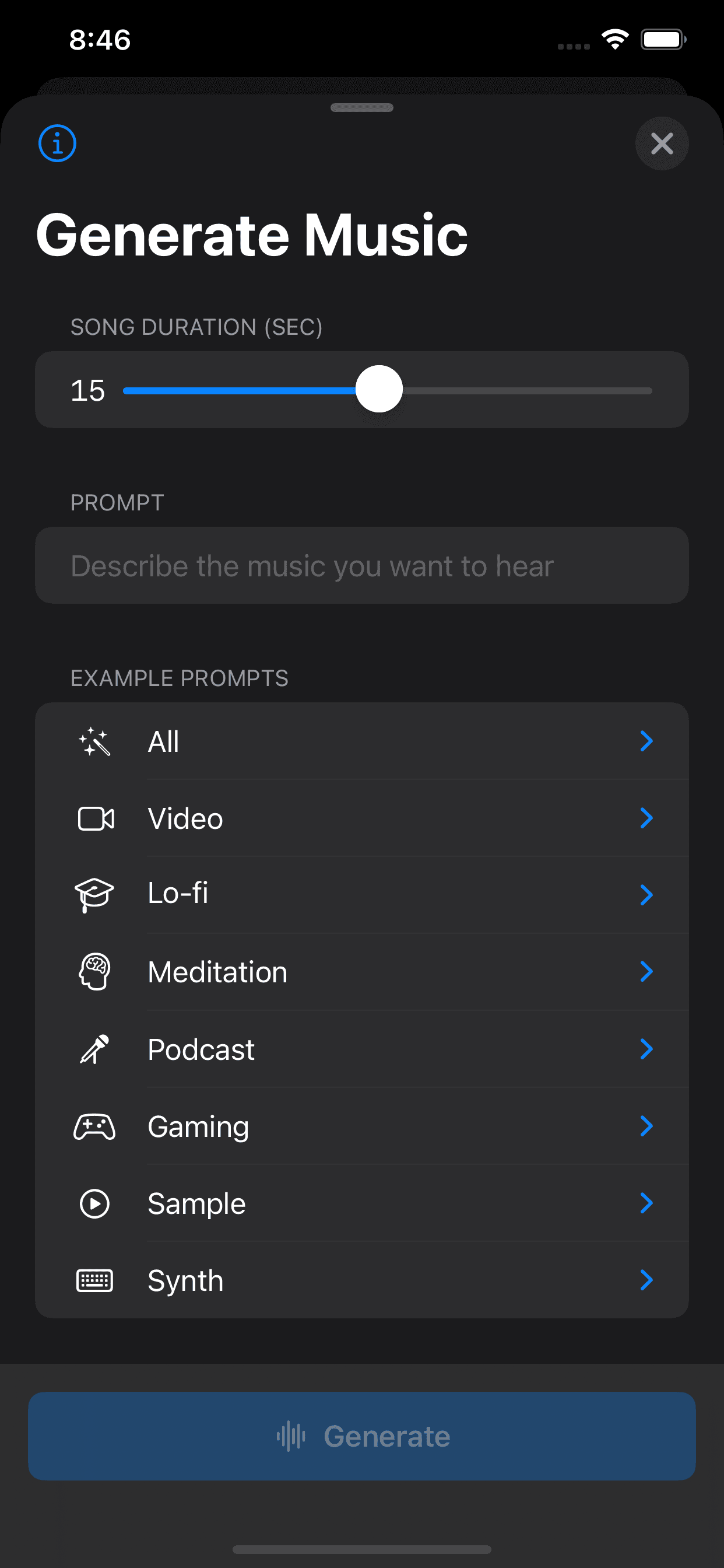 Turn your words into music
You have to hear it to believe it. Describe the music you want and AI will generate your own original track.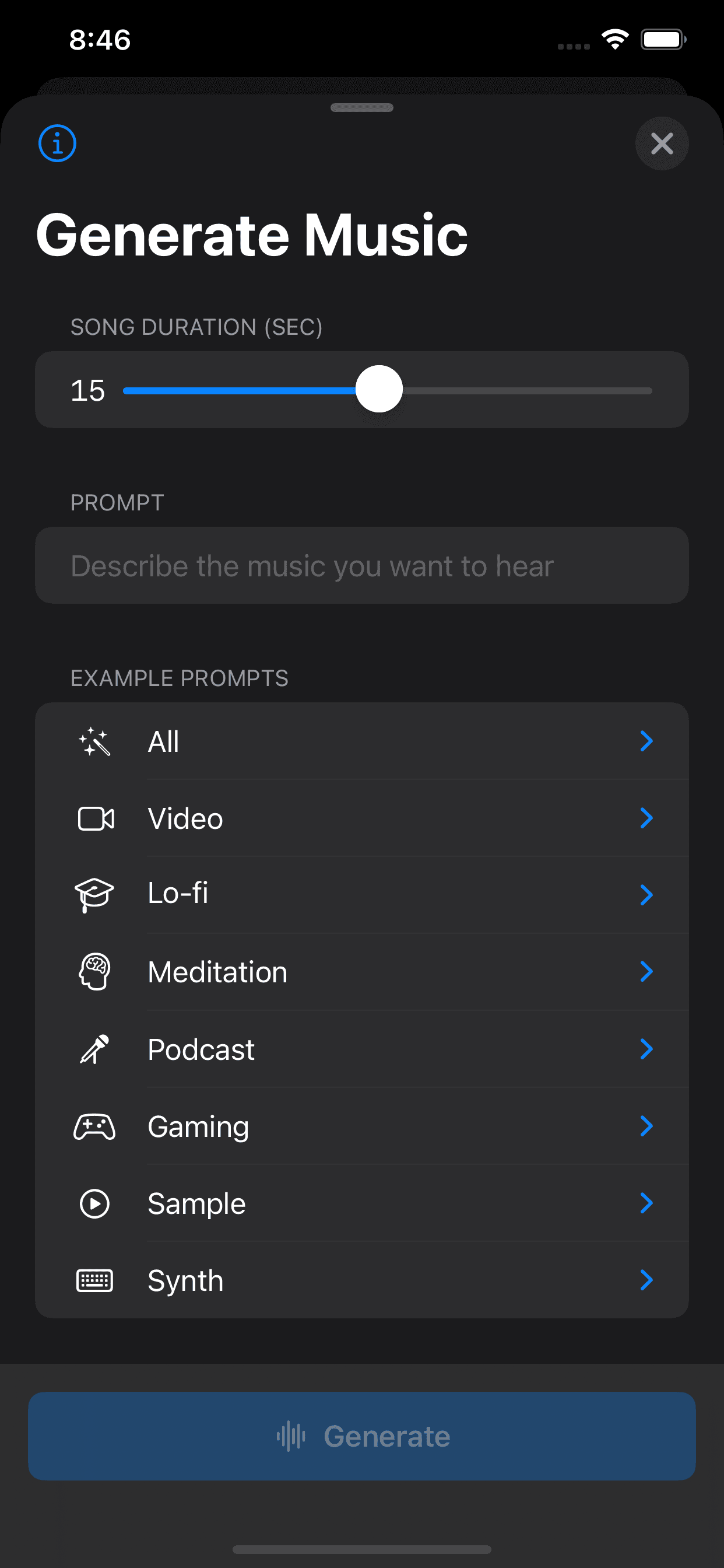 Use your music anywhere
Make music to use in video games, online videos, podcasts, and more. Take some inspiration from our example prompts.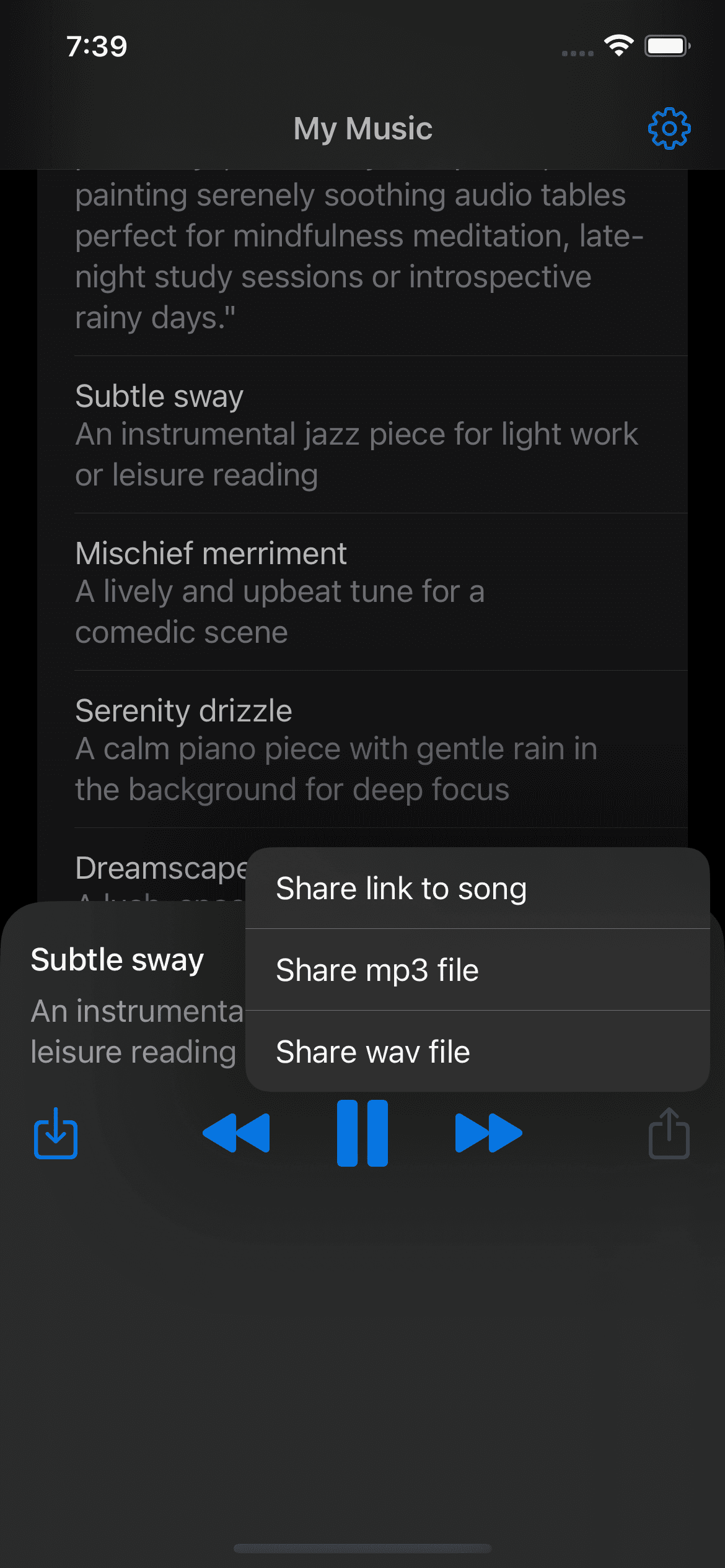 Unlimited downloads
Download your songs as wav or mp3 files. No limits.
Enhance your prompt
Use the Songburst Prompt Enhancer to make your prompt more descriptive.